Valentine's Day never goes out of style and a pandemic such as COVID won't stop it. This year, it's a celebration like no other as we have to do it inside our homes. Yet its essence remains the same, "LOVE in the time of COVID". Treating yourself to a pamper day is a must and it's the best gift we can give our significant others. Doing so will not only detox us from toxins, but will also de-stress us.
With a number of aesthetics and beauty centers popping up, there's nothing better than the real deal. Japanese Actress Maria Ozawa and her rumored boyfriend Jose Sarasola showed us how a royal couple should celebrate it with Vine Holistic Medical Aesthetics. If our best option before is to dine out in public, doing a pamper care for couples is a MUST nowadays. Imagine yourself feeling the warmth of your endeared one near you. Virtual dating is still an option but the nearness of the one you truly love is incomparable. Seeing them looking their best evokes great satisfaction. Making our partners feel good with themselves is a touch of love that expresses the highest form of affection.
Most recently, Vine Aesthetics has released a Valentine Campaign which is sensitive to the needs of the times. We are muddling through, trying to find our new normal. Since times are hard and people are trying to save up every penny, their promos are for couples that can save you lots of money. It's such a steal that is hard to pass, a deal breaker that is once in a lifetime.
Why should we choose to celebrate with Vine Aesthetics?
"The past year has been difficult and most of us are away even from the people we love. COVID is very challenging, but how can we show our love during this time? We, at Vine, want to show real couples that our touch of love can show their partners how they care for them. Some may say that it's superficial, but the experience and joy from our procedures can be a life-changing experience. It's the ultimate love you can show your partner. Everyone is unique and is deserving of a special touch. We want to make sure that you'll feel loved and beautiful at the same time," Dr. Emehly Sevilla, the owner of Vine said.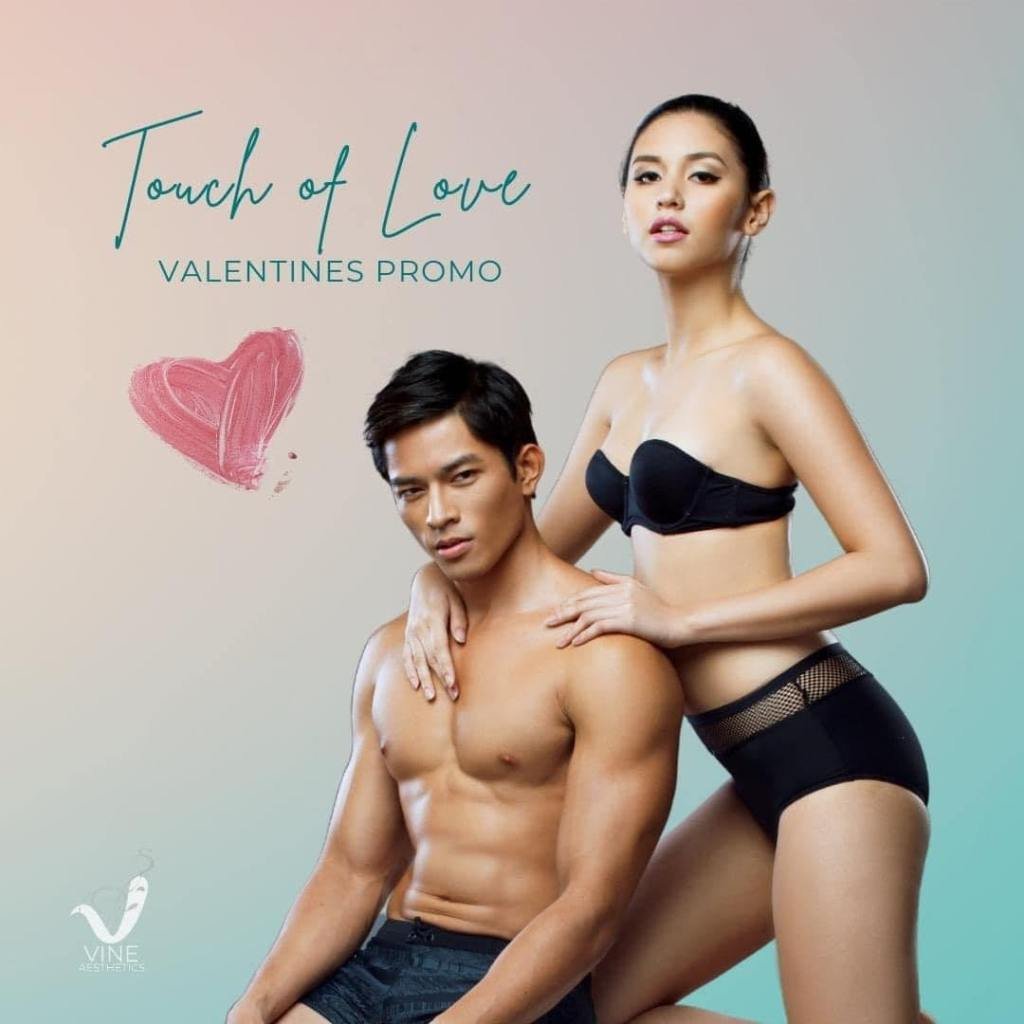 Vine Holistic Medical Aesthetics has been in the beauty circuit for more than a decade. Such length of service not only shows excellence but also commitment. The concern they're showing their clients, especially now that the new normal tests everything, is commendable. We may feel like we're in a different universe due to the pandemic but Vine's Aesthetics gives us a sense of normalcy that will make us fall in love all over again.