With new COVID cases climbing sharply each day and with the coronavirus vaccine still not available for everybody, it's a must to protect yourself from the virus. Doing so will not only save you but also the people that you love so much. This can somehow prevent us from at least acquiring it as it's easier to be affected if you're immuno-compromised.
This is the main reason why Vine Aesthetics AKA as Vine Holistic Medical Clinic is relocating its resources and focusing on what's needed to be addressed. Instead of the usual aesthetic procedures, we are highlighting our Immuno-boosters and COVID Testing services. "We can't emphasize more on its urgency and importance that's why we want to make sure that we want to extend our help as much as we can", Dr. Em Sevilla said.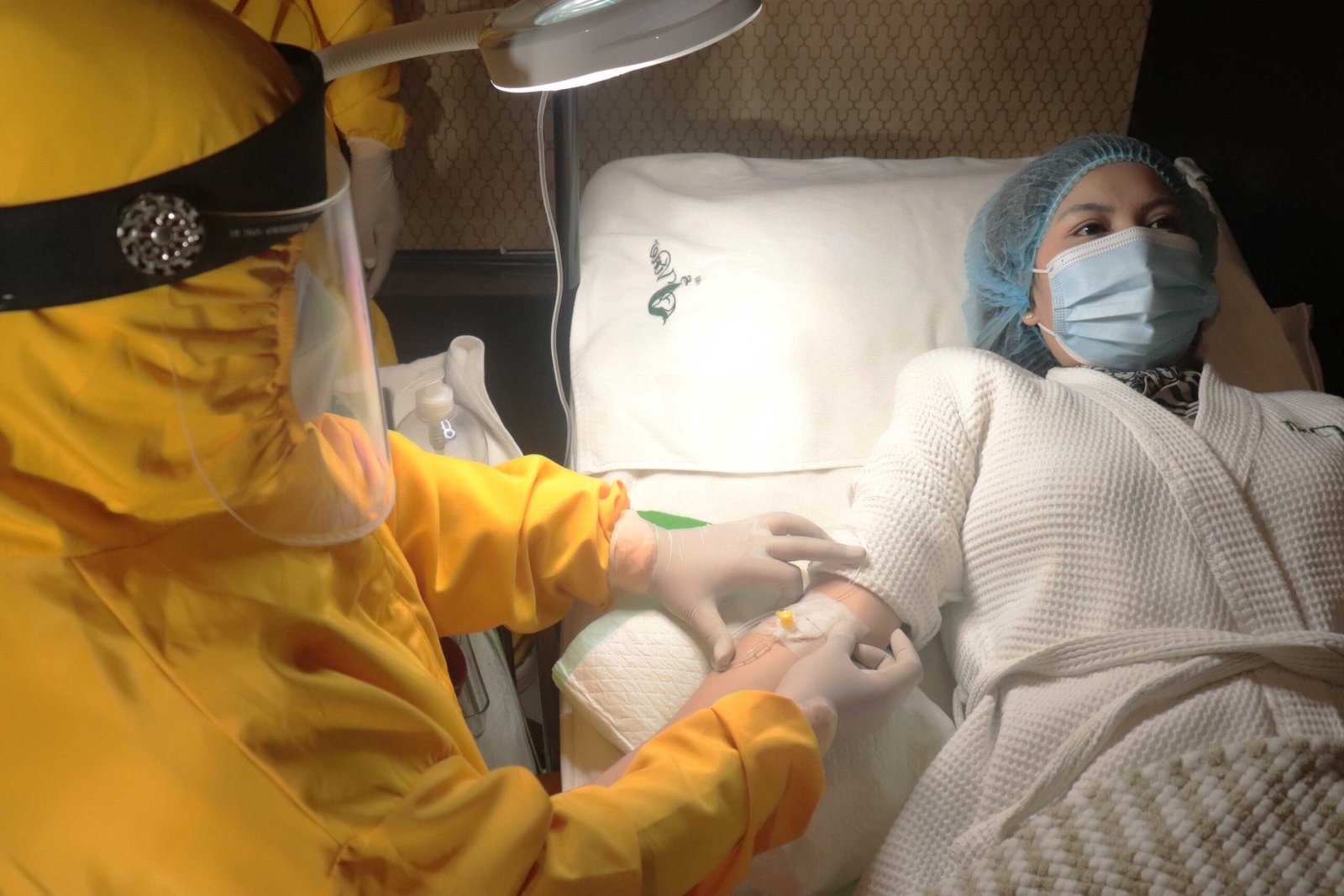 What are Immuno-boost Drips?
Our Immuno-boost drip is an Intravenous vitamin therapy that promises to boost your immune system and make your skin glow. It's suitable to protect yourself from COVID-19. It contains essential vitamins and garlic which has proven its anti-viral and anti-inflammatory properties. This fights respiratory illnesses, fatigue and helps gain strength to ward off viral infections.
It can hit two birds in one stone as it also clears your skin and detoxifies your body. Not only that you can fight it off, but you'll also achieve the glass skin you've been aiming for. A growing number of people are turning to these Immuno-boosters while waiting for the vaccine.
Why is it important?
Since most are terrified of this dreaded disease, this is such a great alternative to safeguard yourself from COVID. We highly recommend that you try it out. So, what are you waiting for? Book your appointments now as we can do it in the comfort of your own home.
No need to worry as we also do all sorts of COVID testing that you can check out.
For urgent concerns you may contact:
0977-843-8847
Or Chat Us at :
BGC branch:
Unit 2H The Grand Hamptons Tower II
1st ave. corner 31st street BGC, Taguig City
Words By: Arthur Tolentino