Moms are the pillar of our homes and our life. This May, we're celebrating all the mothers out there, not just for one day, but for the entire month! We're putting the spotlight on these #VineMoms– from all walks of life. Take a look as they manage life as celebrities, artists, business women, and more. See how our #VineMoms are still killing it while looking good, and still being able to take care of their children. 
Hazel Ortiz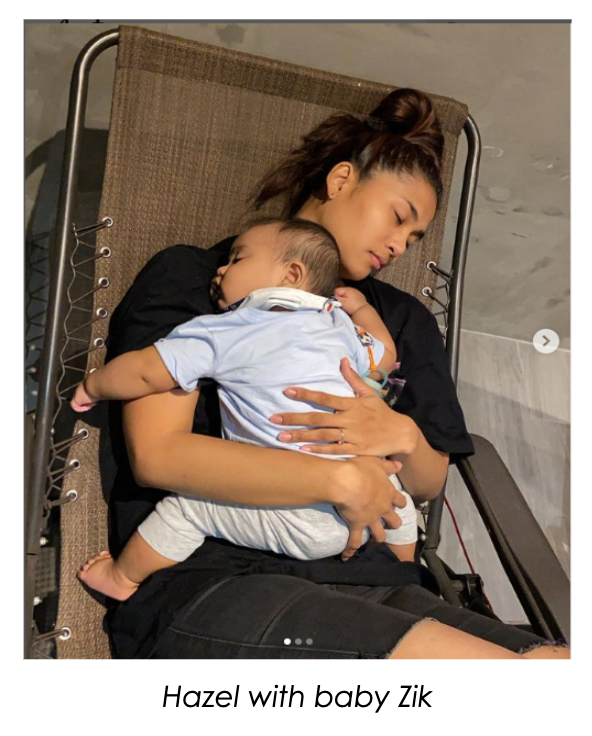 Hazel has been with Vine long before she became a mom and with her partner Rendon, (who is also one of #VineMen), she welcomed baby Zik earlier this year. As a model and business owner, Mommy Hazel is a busy bee all year round. From taking care of her first child to running Fitness Army, a gym with her partner, it's a wonder how Hazel keeps her figure and her good looks. A true wonder mom!
Nadine Samonte Chua
Known for her roles in various GMA Network shows, Nadine has recently gone below the limelight to focus on her family and enjoy time with her two toddlers and one newborn. We know how stressful having young kids is, so Nadine takes regular trips to Vine Aesthetics clinics to help enhance her mother's beauty more! Visit her Instagram, @nadinesamonte to take a sneak peek into her wonderful family life. 
Aia de Leon
The former vocalist of the famous OPM band Imago, Aia continues to pursue her passion as a musician while taking care of her two kids, Mox and Xylo. Also an artist, Aia is still able to juggle her passion and interests while nurturing her children, which is no easy task indeed!
Mylene Dizon 
Known to many as a veteran actress playing mother to onscreen children, Mylene also takes care of her kids, Thomas and Lucas as a single mother. Being a mother is hard enough as it is, what more as a single parent? But Mylene takes this challenge with ease while still finding time to cater to her interests and fitness. Even at 45 years old, Mylene still looks as good as ever! 
Moms truly are the best and it's time to bring back for all the things she does for the family. So give her a hug or two and celebrate Mother's Month with Vine Aesthetics and give your mother the pampering she deserves while saving a buck or two with Vine Aesthetics' Mother's Day promos available at all of our clinics! Details can be found in our  Facebook page.