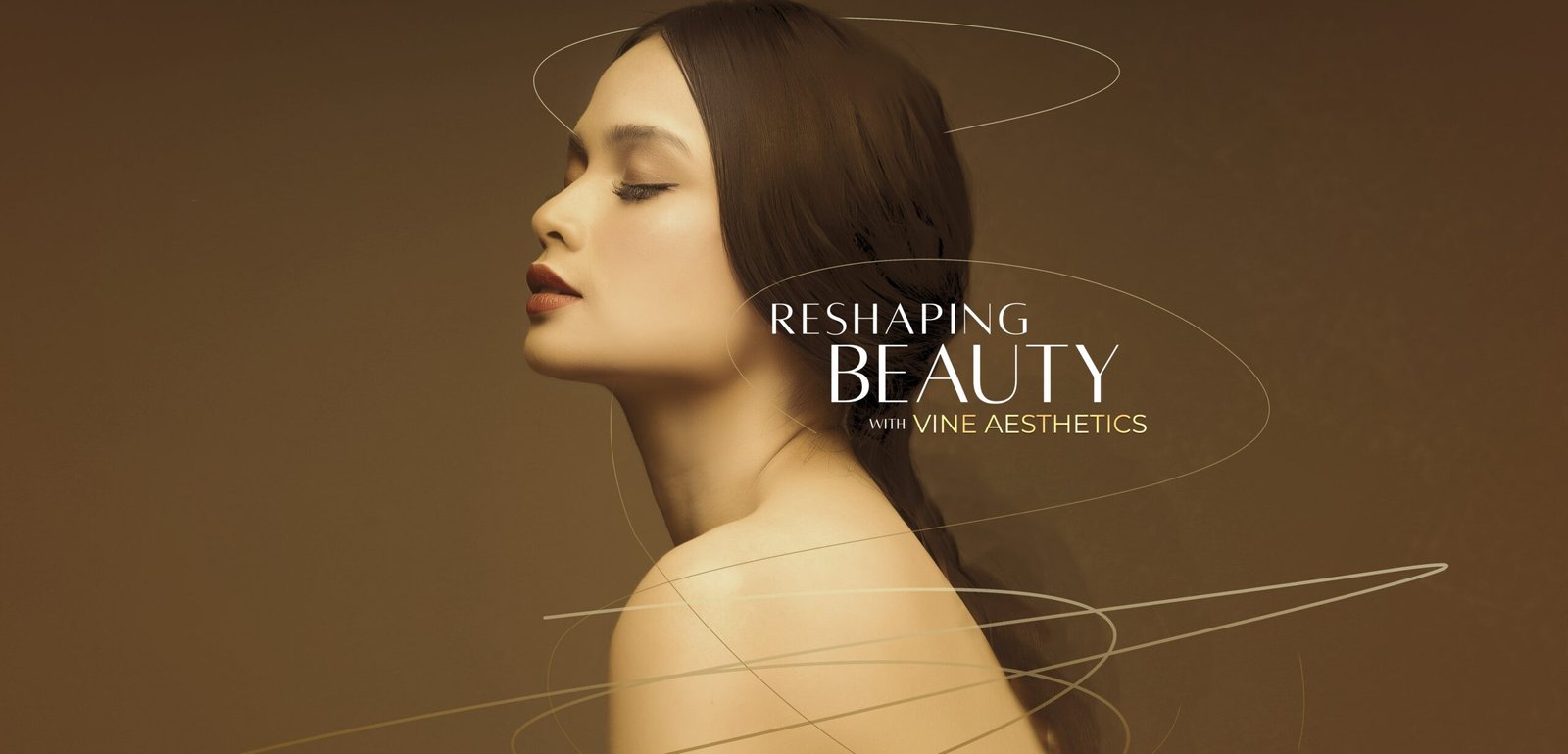 By: Arthur Tolentino
It was such a bright and sun-shiny day. Everyone was expectant as we prep up for today's shoot in Ad Asta Studio. Not only that all of us are excited to work with the Ang Probinsyano star, Rhen Escaño but because this was the day that everyone from the Vine Aesthetics team is waiting and prepared for. The actress will star in the new beauty campaign of Vine's Aesthetics, "Reshaping Beauty".
We were curious about what is it about so we asked the expert. As per Dr. Emehly Sevilla, reshaping means enhancements. It's a combination of highlighting your positive features and enhancing them to give them a pop. In other words, it's not changing you completely, it's just enhancing what you have. So it's still you, which means your iPhone can still recognize you in face recognition. But kidding aside, let's say saggy to lifted, fatty to slim, low nose to high nose, wrinkly to smooth. After all, we don't mind a beauty boost since we all have an intrinsic desire to look good and feel good about ourselves.
Glamming Rhen
Rhen was so radiant and relaxed when she arrived at the shoot. She didn't wear any make-up at all, just donning an oversized coat, she already look like a classic protagonist of a French film though. It must have been from the confidence she got with all the beauty treatments, the innovative V Beauty Royal Matrix treatment, and the amazing Vine's Sculpt. That might have been a Vine glow and secret right there, it radiates even when no make -up on yet. She even jested, it's the reason why she's in demand these days, and everyone relaxed after that half- meant joke, making the day such a breeze.
It's 10 AM and everyone heads on to glam her after a satisfying breakfast and a cup of coffee. Who wouldn't be so excited and gung-ho? After all, we are shooting a new campaign for Vine Aesthetics and Dr. Emehly Sevilla is at the helm, and Rhen Escano is the new face. She was tapped also for her authenticity. A beauty that is expensive, yet relatable. Such a beauty that is reflective of what Vine Aesthetics is all about.
While glamming her, we were curious to ask why Vine Aesthetics, she said that Dr. Emehly really took care of her and is always on top of what she needed. With her busy schedule, she can't afford to have a skin treatment that will cause her to be out for weeks or even days. Vine Aesthetics made her skin look beautiful and healthy without downtime with those non-invasive treatments. She said she lost a bit of confidence during the pandemic when she was mostly alone and can't talk to anyone. But her treatments with Vine Aesthetics, helped her get her footing back. She's now more confident with her looks and what she's feeling inside. With that, she thinks that everything is possible.
Shoot Started
Rhen looked like she came from the pages of Vogue magazine after being glammed. The team opted for softer, more natural looks so that her real beauty will truly shine. She was self- assured and she was a natural while posing for some shots. We did a shoot for her way back, but her face now is prettier than ever, the V royal beauty treatment has done its job too well. This treatment will surely be a favorite of Vine's clients.
Everyone was just amazed and in awe just looking at her. She was so focused yet effortless, and working with her was such a breeze because you can really see that she believes in what Vine Aesthetics can offer, plus according to her, the treatments have transformed her way of life. It has given her confidence back and the reassurance she needed. She was so sincere and looked inspired when she said that.
2 more pegs
We were hoping to have just one or two looks, but Rhen was in the zone and gracious, that's why we were able to have a few looks done. We have seen some significant improvements in her looks. Her glowing skin really manifested in every shot during the shoot. She reiterated that she was amazed as she doesn't need to undergo painful surgeries and a longer recovery period. Vine Aesthetics treatments can surely give the same result with minimum to almost no downtime. Her aura is different as well, it was so relaxed and so appealing that everyone was so drawn to her.
She said it's all a combination of both self-love and the treatments. With the help of Vine Aesthetics, she's more open to possibilities. That it seems she can conquer everything with all the confidence and inner strength she was able to develop during the process. This must be a partnership that can go a long way, Vine Aesthetics helping her radiate from the inside out. Can't wait to show you all the looks that we've done with Rhen, just wait and see because this campaign of Vine Aesthetics can truly be so inspiring.
The Creative and Marketing Team
The team from the styling headed by JM Gumatay was on point, the dresses that we're chosen just defined her beauty even more. Her make-up was soft and sultry, done by Eduardo Barnillo and the hair completed her features was done by Arthur Tolentino. He experimented by changing her looks from soft-glam to sleek, and even wet look. Joshua Ke, with the help pf Jet Leonardo, was an undeniable force as he captured great images of Dr. Emehly Sevilla and Rhen as well. He was on point as he brought the plan creatively to life. Eric Ho and Red Punzalan on the other hand, pulled off an amazing shoot as they managed everything the entire day. Seeing everyone's creativity and passion put into life was unique and indeed a one-of-a-kind experience. This is the moment we also want you to experience with Vine Aesthetics as you witness the Vine Aesthetics beauty campaign moving forward.